Selle Français stallion
CHER EPOUX
Offer elegance, intelligence and scope to your mares with one of the only two sons of racing champion Network xx.
Discover its story
FRESH SEMEN OF CHER EPOUX AVAILABLE AT HARAS DE TAMERVILLE (Normandy, France) !
Currently at Eurogen near Carentan (Manche, Normandy), our beautiful Cher Epoux is available for a limited time in fresh semen at the Haras de Tamerville, managed by the Brohier family. His price remains unchanged for the genetic part (reservation with Sylvie Bouchanville). Only the technical costs and possible shipping costs will be charged by the stud.
Its story
A rational cross-breeding
CHER EPOUX although being born from an original cross is not the result of chance. We had managed her mother's breeding career for our clients who had put her in pension on our breeding farm. It had previously been crossed with show jumping stallions and its products seemed promising (3 of them are performing well in CSI2* and CSI3*). We were looking for a mare with big strength points to cross with steeple chase thoroughbreds whose qualities we knew – balance, solidity, quality of tissue and very good mind – for having already used them on our AQPS mares. Epouse du Taillan SF met our criteria: we then acquired it.
The first two fillies by Sabrehill xx and the AQPS Balou du Camp both won the local foals contest and climbed to the podium of the interregional of Cluny (Burgundy, France). We were well aware of the production of Network xx for having used it on sports mares from its arrival and then regularly for the AQPS production. Unfortunately the covering of 2009 and 2010 did not result in live foals and in 2011 Network had only 3 authorised cards for the sport, the others being reserved for racing mares. Epouse du Taillan SF was one of the three elected and gave birth in 2012 to CHER EPOUX. .
Performances
The historical doubled
For the first time in the history of the Selle Français studbook, the same stallion won the Selle Français Stallion Championship at 2 & 3 years old. Against the best young stallions in France, CHER EPOUX has literally splashed its generation with all his intelligence and talent for sport. Entrusted to Marie Bouchanville for its first years of competition, it then confirmed on the young eventing horses circuit by obtaining the Excellent label at 4 & 5 years, then finishing Elite at 6 years.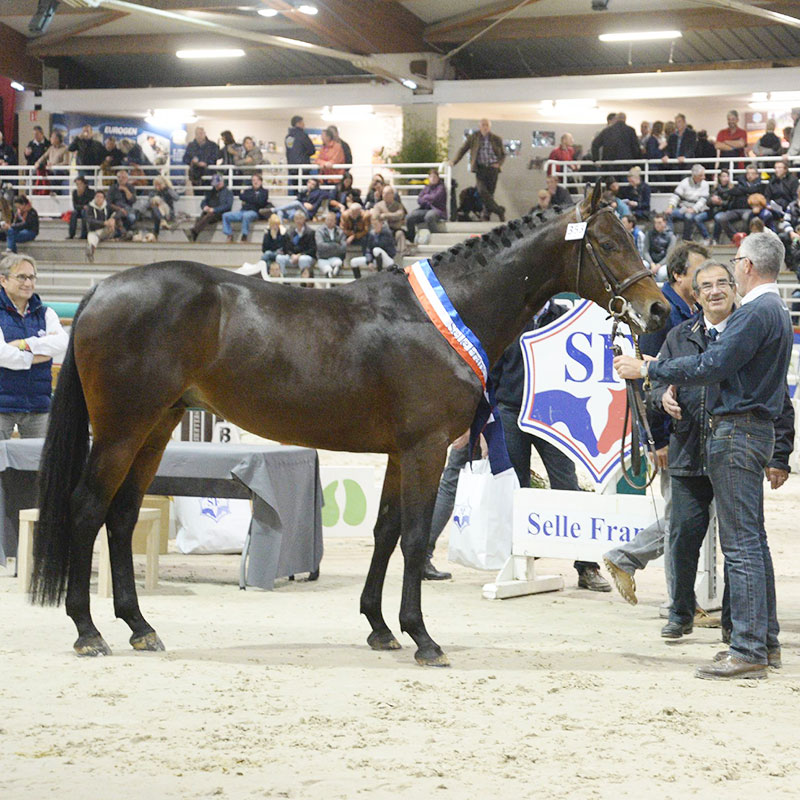 Selle Français Champion at 2 years old
2 year old Selle Français Stallion Championship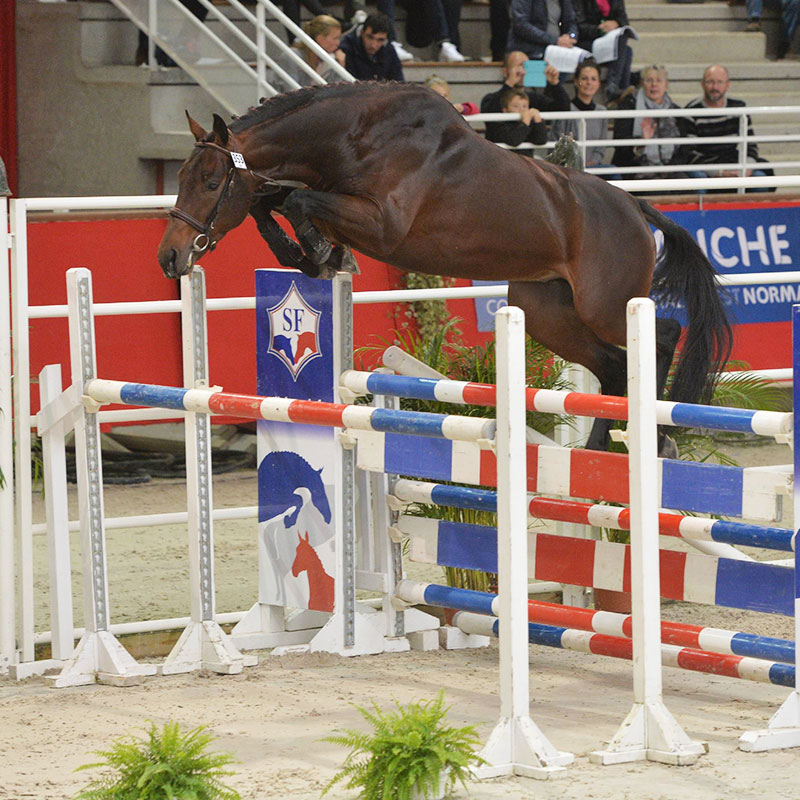 Selle Français Champion at 3 years old
3 year old Selle Français Stallion Championship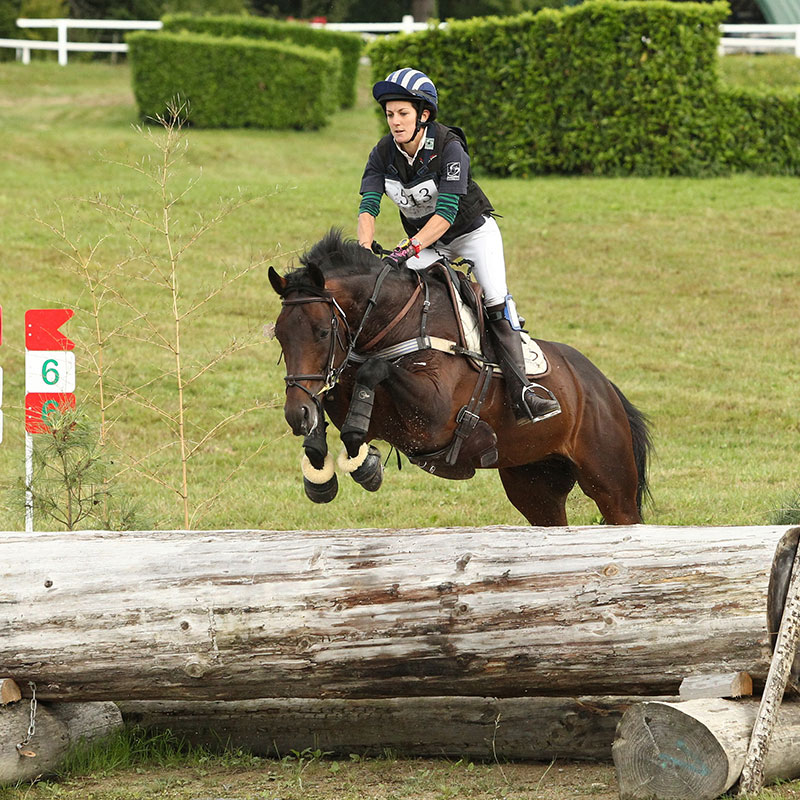 SHF Championships
Certified Excellent/Excellent/Elite at 4/5/6 years old.
Breeding
How to use CHER EPOUX?

Tissue
Its quality of tissue thanks to its sire: the legs are sharp and the joints are in place.

Model
A well-balanced model, a right locomotion and a beautiful head.

Locomotion
Attentive and easy-to-ride products which have a good command of their ridden locomotion, with a classical jumping movement.

Skills
A good back pass, a ground-covering above average and a real jumping scope.
How to use CHER EPOUX?
After the excitement of the decision to breed a mare, comes the questions. Which stallion to use? What lacks should I correct? What qualities should it have to improve my genetic capital? Breeders for 25 years, we are able to accompany you in your choice, and this in full transparency. Even if we had to tell you that CHER EPOUX is not the best fiancé for your broodmare…!
How to buy semen?
This time, it's good. You decided to skip the step and choose CHER EPOUX. In order to facilitate the process, we suggest that you fill out a pre-booking form. So, depending on your geographical location, we can tell you which insemination centre is closest to you. We will reply as soon as possible by sending you the pre-filled booking contract.