Performances
Double French Champion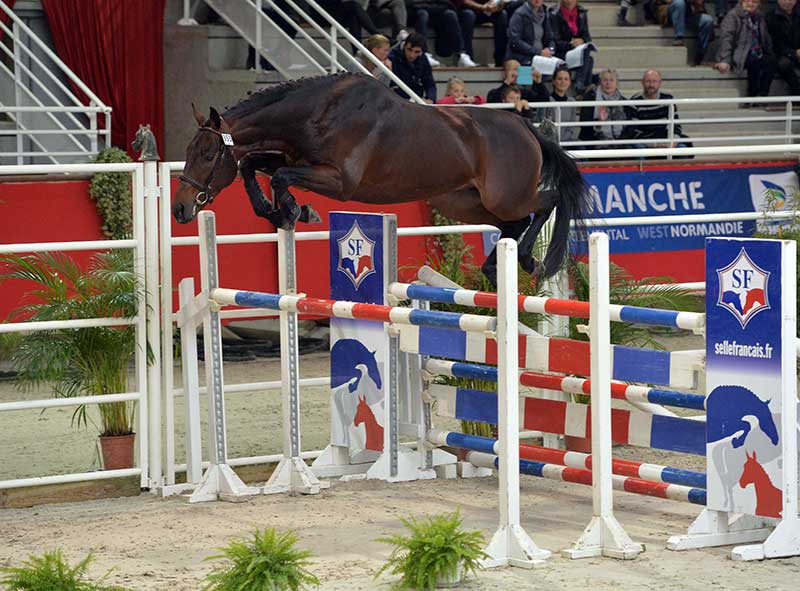 Author of a HISTORICAL double!
Selle Français Stallion Champion at 2 years old – Average of 7,85/10 (best mark for its model 8,34).
Selle Français Stallion Champion at 3 years old – Average of 17,27/20 (17,75 for ridden jumping, 17,25 at free jumping, 17,3 for its model).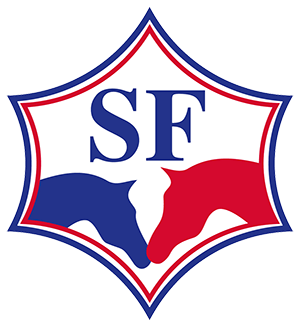 "Blood, locomotion, beautiful tissue, this is the standard that the studbook demands that we have designated as champion of its generation".
Performances in competition
ICC 137 (0.75) – BCC +9 (0.40) – Among the 3% best horses of its generation.
If there's a horse that concentrates all the know-how of the Bouchanville family, it's him. Crowned French Champion of the Selle Français Stallions at 2 years of age, he repeated at 3 years old and this against a field of candidates from the best French breeders. This deserved recognition reflects the intelligence of the chosen breeding cross: one of the best steeple-chase thoroughbreds on a maternal line that is confirmed and won in each generation in eventing and jumping.
CHER EPOUX starts at 4 years old on the French young eventing horses circuit under the saddle of Marie Bouchanville. He finished 7th and labellised Excellent in the Championship. At 5 years old, he participates again in the final of Pompadour and is still ranked 7th, labellised Excellent. At 6 years old, he finishes his season with a magnificent 4th place at the SHF Championship and the ELITE label. That year, its breeder Sylvie Bouchanville finished 3rd best breeder in France with 3 horses participating in the finals of Pompadour.
At the end of this final, CHER EPOUX was selected for the Mondial du Lion but did not participate for health reasons (a virus contracted shortly before the competition forced us to give priority to his health).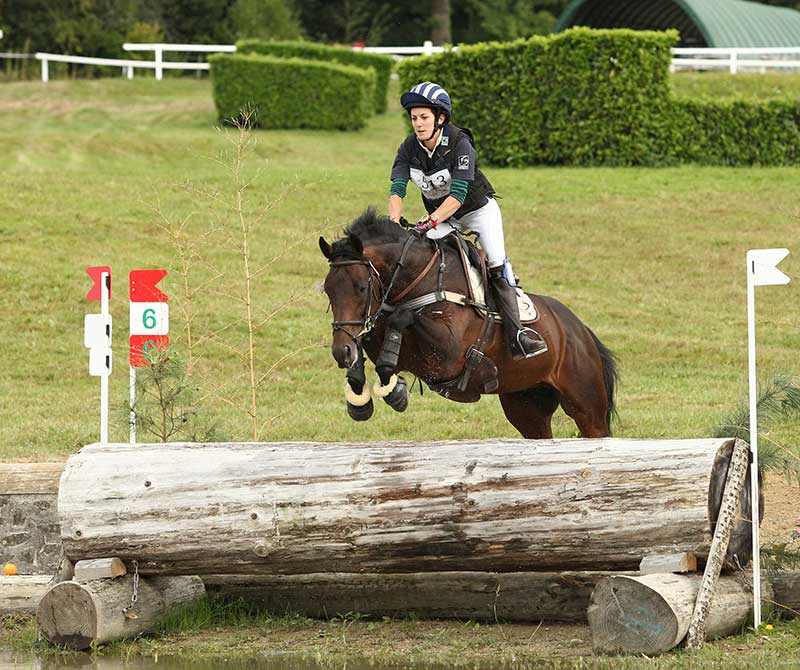 In 2019, he entered the international circuit while continuing its progress in the 7-year-old horse classes. Ranked 7th at Tartas at the start of the season, 3rd at Jardy, he naturally obtained his qualification for the Mondial du Lion, still under the saddle of its rider Marie Bouchanville.
In 2020, due to lack of competitions (Covid-19 and EHV-1 crisis), he has been devoted to breeding. He resumed work with the goal of the national and international circuit.