Crossing advices
How to get the best from Cher Epoux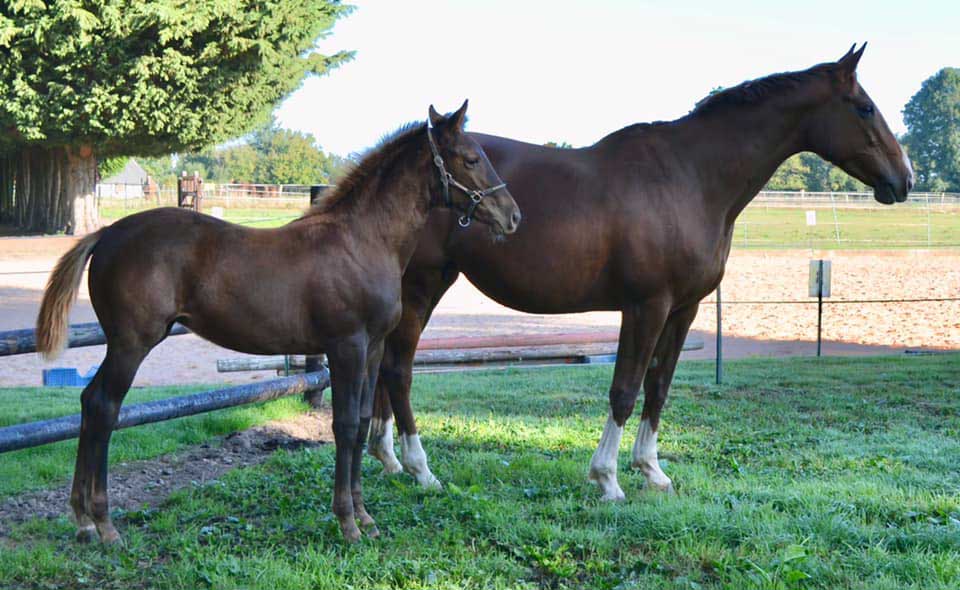 In 2022, we have perspective on 5 generations of foals.
One of the major parameters for the breeders – which is not often mentionned by the stallion owners – is the size of the foals when they are born. This contributes to the facility of foaling. Unlike its father, CHER EPOUX does not produce big foals and the foaling seems to be globally easy. The foals, even the colts, are lively and smart. They wake up very quickly and suckle easily. All the ones we bred were very straight as soon as they are born (once again, it's a clear advantage from the small foetal size).
The foals are lively, smart and all self confident. In all the generations we breed, the dominant ones or the ones which carry out the cohesion of the group are by CHER EPOUX, males or females (we breed 20 foals per year). This is not marketing arguments, it only means that you need to be prepared to breed foals with strong mindset and sensitive.
On what kind of mare you can use CHER EPOUX?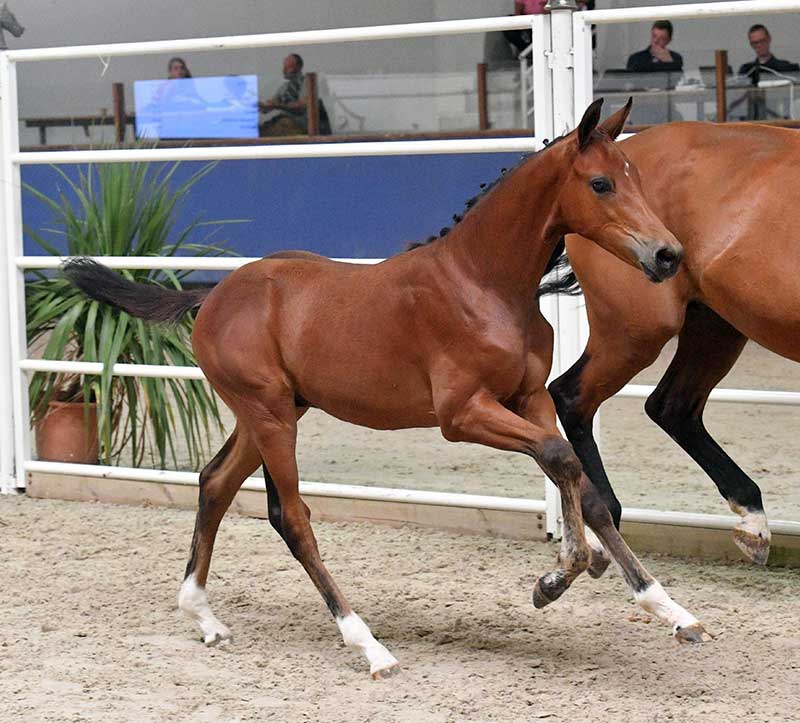 CHER EPOUX is particularly interesting for very reactive show jumping mares, even those with a lot of blood. It balances the impulse without softening the blood.. Blood is spread through CHER EPOUX which never boils over. Foals keep mares' frame. It cans improve the model and scope of heavy looking mares, but never reduce them. Foals' size seems to be close of the mare's one.
CHER EPOUX is not homozygous and produced black, bay, chestnut, grey and even piebald foals.
CHER EPOUX covered a heterogeneous field of mares since its first year as an approved stallion. Some breeders wanted to bring energy and modernity to show jumping mares, while some others wanted to fix long-distance skill, locomotion and mindset, all essential qualities in eventing.
" Steeped in thoroughbred, he is noted for his flexibility and intelligence. He should transmit the locomotor qualities of his father Network and his remarkable tissue quality. "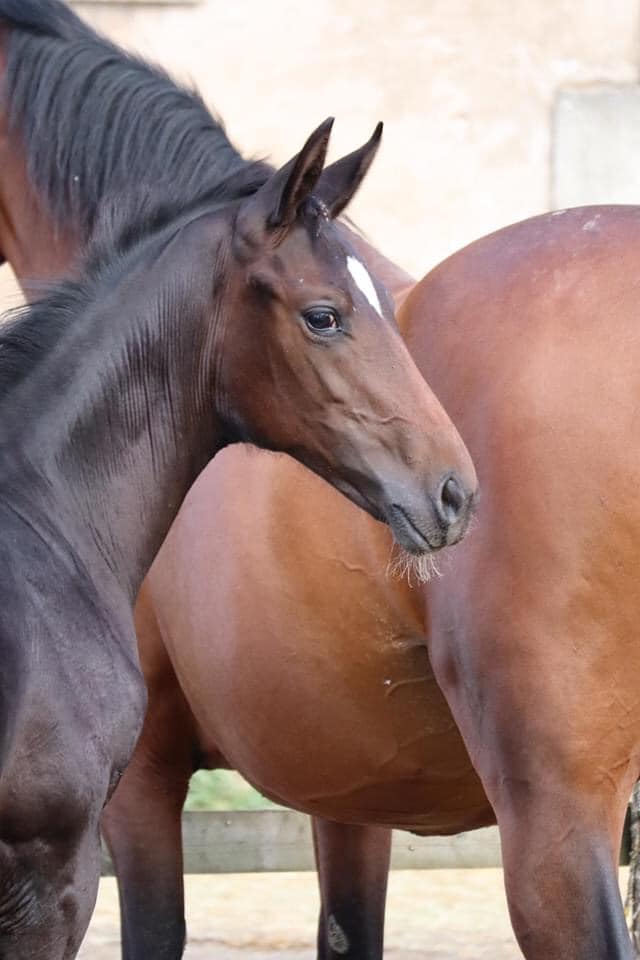 CHER EPOUX showed that it transmitted some important characteristics:
Its quality of tissue thanks to its father: the legs are dry and the joints well in place.
A balanced morphology, a very accurate locomotion and its beautiful head.
Attentive and easy-to-use products that master their ridden locomotion and have a classic gesture to the obstacle.
A good back pass, an scope above average and an intelligence of the bar.
Ask us for advice!
Thanks to our knowledge of CHER EPOUX and of its offsprings we are now able to determine the perfect type of mare that could be married to him. Do not hesitate to contact us and submit us your breeding project. We will answer only in your own interest in accordance with your goals.