His story
A thoughtful breeding
The choice of the sire
An ideal fiancé
CHER EPOUX, although made from an original crossing, is not the result of chance. We had managed her mother's breeding career for our clients who had put her in pension on our farm. She was previously crossed with show jumping oriented standards and its products seemed promising (3 perform at 2*/3* level). We were looking for a mare with big strength points to cross with obstacle thoroughbreds whose qualities we knew – balance, solidity, quality of tissue and very good mind – for having already used them on our AQPS mares. Epouse du Taillan met our criteria: we then acquired it.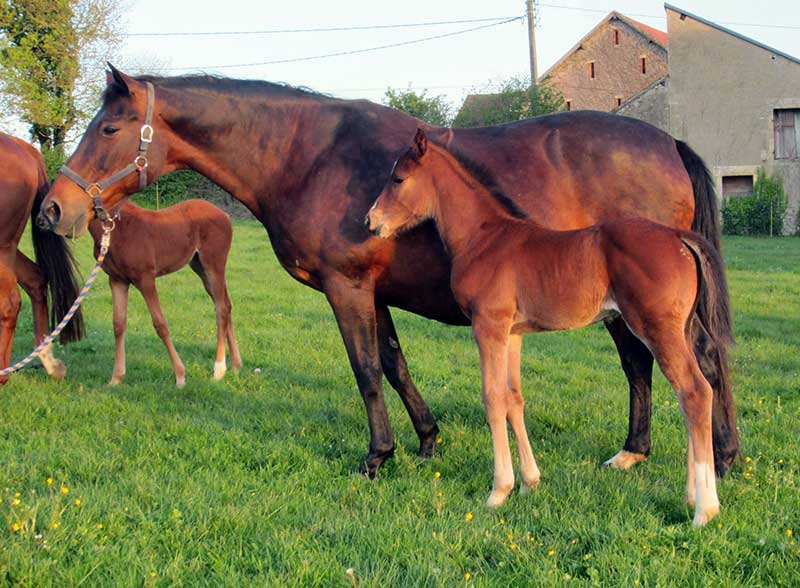 Epouse du Taillan with foal at foot by Secret Singer xx
(crédit: coll. privée).
First attempts
Warm blood
The first two fillies by Sabrehill xx and the AQPS Balou du camp both won the local foals competition and were on the podium of the interregional of Cluny. We were well aware of the production of Network for having used it on sports mares from its arrival and then regularly for the AQPS production. Unfortunately, the 2010 and 2011 covering will not end with live foals and in 2012 Network had only 3 authorised covering cards for the sport, the others being reserved for racing mares. Epouse du Taillan was one of the three elected and gave birth in 2012 to CHER EPOUX.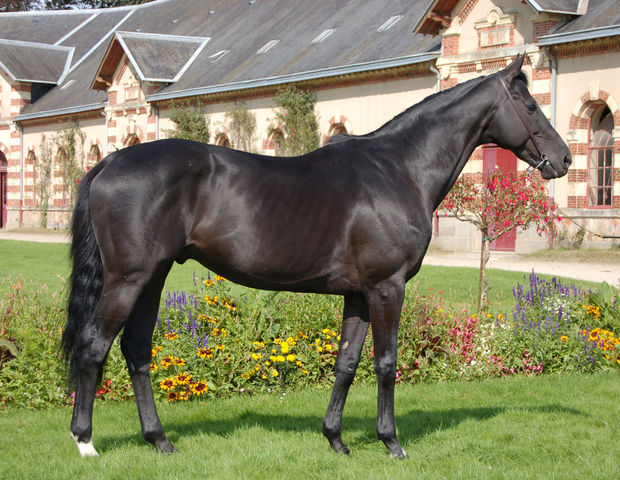 Network xx (photo: France Haras).
Coveted
Historical two-in-a-row
Like his sisters, he was presented whe he was foal. He won the local and was on the podium of the interregional. The colt was not for sale. Like all the males of our farm it had to be castrated from the end of the first winter. But, as a result of this foals competition, buyers for the dressage and the show jumping contacted us to acquire and then prepare him for a career as a stallion. We then decided to break our breeding organization and to keep an stallion and, against the advice of many, to prepare and train it ourselves. He subsequently won the 2-year Selle Français Stallion Championship. Broke in his second year as the other foals of the farm he alternated until the final of his 3 years the periods of light work and rest for a growth in pasture. He then presented himself as a very easy horse, studious, his flexibility and his natural orientation make his work easy, nothing then seems complicated for this colt. And he won the 3-year-old Selle Français Stallion Championship, a HISTORIC double!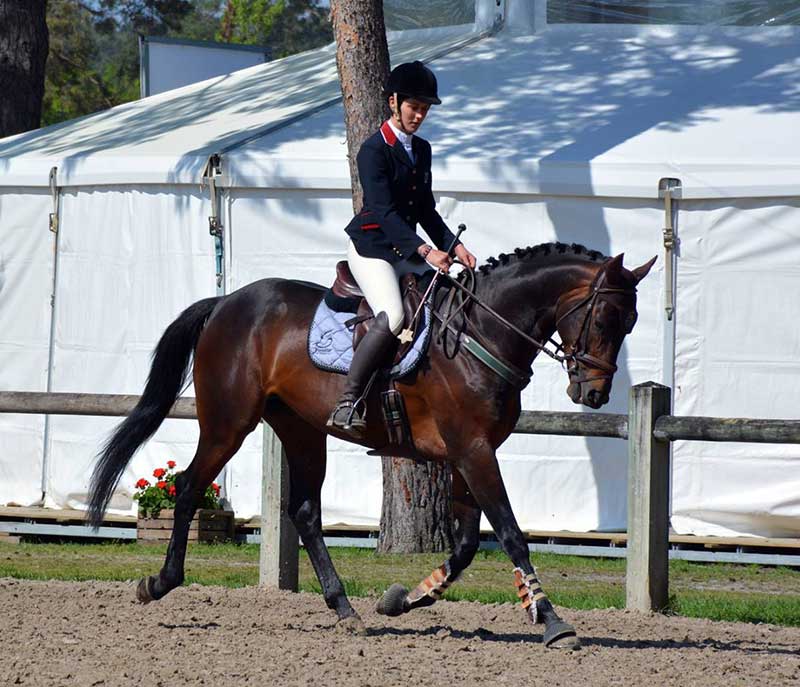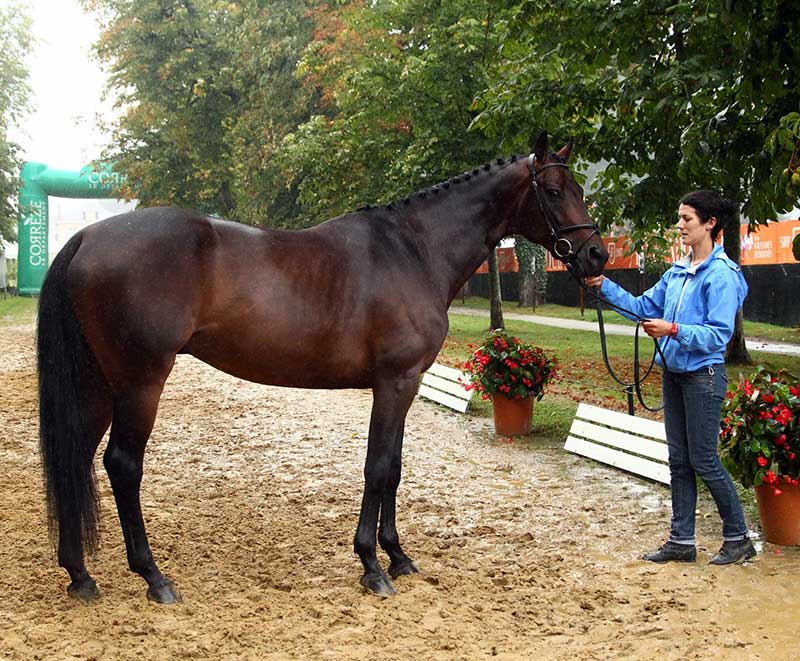 Up: Cher Epoux on the dressage test during the 4 year old eventing horses final.
Down: Cher Epoux at the model test during the 5 year old eventing horses final. (photo: PSV).
Mixed pedigree
Cher Epoux is the ONLY SPORT STALLION BY the dearly missed racing champion NETWORK le SEUL FILS ETALON DE SPORT du regretté NETWORK (GER), himself a great performer in flat races and sire of many winners in steeple-chase races. He produced 773 horses registered in France. Among them the best steeplechaser of England, Sprinter Sacré.
To know more about the pedigree of CHER EPOUX, dowload its pedigree card and discover its origins in detail by clicking below.